Toybox Charity will benefit from the annual Christingle service at Bradwell Church on Sunday December 3.
The charity which is based in Milton Keynes works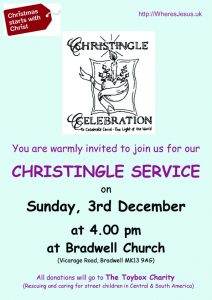 to make the lives of street children of in central and South America better.
The service begins at 4pm and all donations will go to Toybox. All are welcome to attend.
Bradwell Church is in Vicarage Road, Bradwell, postcode MK13 9AG.
You can download the poster for the Christingle service.