The Licensing Service for Chuk Iwuagwu as Associate Minister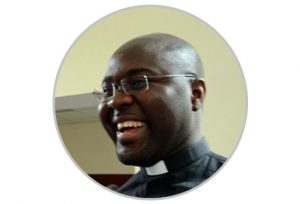 for St Andrew's Church, Great Linford, will take place on Monday February 27 at 7.30pm.
The Bishop of Buckingham, the Rt Revd Dr Alan Wilson will preside at the licensing, and the Revd Geoff Colmer, Regional Minister of the Central Baptist Association, will preach.
Rev David Lewis, minister at Christ Church, Stantonbury, who has been looking after St Andrew's during the interregnum said: "I am delighted that the service will also recognise my continuing role as Associate Minister alongside Chuks. We look forward to all that God has in store for us in the days to come.
"I hope that as many of you as possible will be there to support Chuks as he commences his ministry here."
He is, at present, Associate Priest (House for Duty) in the Parish of Haslemere, Guildford Diocese.
In return for occupying the Rectory at Great Linford, Chuks will take Sunday services and be available for the equivalent of two days per week. He earns his living as an IT Consultant.