Celebrating God's creation at open air service
God's creation will be celebrated at the annual Tree Cathedral service at 6pm on Sunday August 21.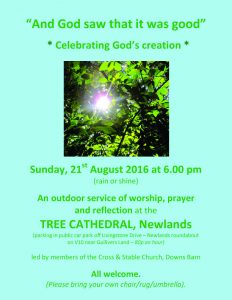 The service will take place, come rain or shine, at the Tree Cathedral which is at Newlands, opposite Willen Lake.
Parking is available in the public car park off Livingstone Drive, Newlands roundabout on the V10 Brickhill Street near Gullivers Land. There is a charge of 80p an hour.
Members of Cross and Stable Church, Downs Barn, will be leading the outdoor event which is entitled 'And God saw that it was good.'
You are advised to bring your own chair or rug – plus an umbrella if necessary.
Download the poster for the service.
A touch of afternoon delight at St Andrew's
If you are stuck for something to do on a Sunday afternoon during the rest of August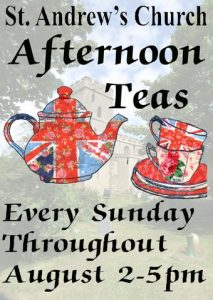 then a visit to St Andrew's Church, Great Linford, could be well worthwhile.
Volunteers at the church are serving afternoon teas every Sunday throughout August from 2 to 5pm.
St Andrew's Church is in Parklands, Great Linford. Postcode for your SatNav is MK14 5AU.
Download the poster for the afternoon teas.
 A chance to meet with God
An opportunity to meet with God in a time of quiet is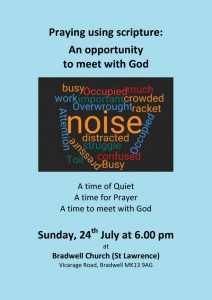 being offered at Bradwell Church on Sunday July 24.
The event, Prayer using scripture will begin at 6pm. All are welcome to attend. Download the poster for the event.