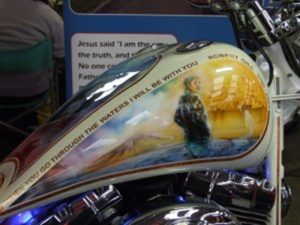 The inspiring story of how a mother and father overcame their anger after their son was murdered to forgive his killers will be recalled when Room'n'Ate – Stantonbury Ecumenical Partnership's men's group – holds a barbecue evening on Thursday July 13.
Fred and Fran Gill will be telling the how the idea of the Pilgrim Bike – a Harley Davidson Softail Special – was born after the death of their son, Robert, in 2007 aged 17 years old.
The barbecue will be held at St James' Church in Church Street, New Bradwell, MK13 0Da at 7pm. The cost of the barbecue on the night is £5 with teas and coffee available for £1 – otherwise those attending are invited to b ring their own drinks.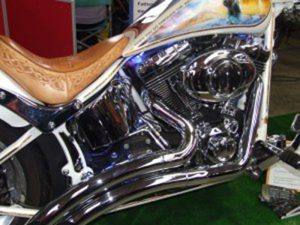 A donation for Bedford Street Angels will be taken on the night – the group was formed after Robert's death and supports the vulnerable out at night to ensure there is no similar tragedy.
Please book through Roy Laurent on 01908 322064, email roy@laurent.eclipse.co.uk or Andy Jowitt on 01908 320850.
You can read the full story here of the Pilgrim Bike and how it came about.