If are wondering what the meaning of life is and are seeking information about Christianity and what we believe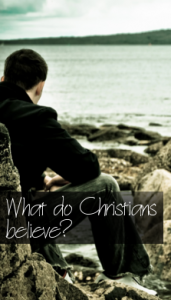 we have provided a link to the Christianity website.
There you will find lots of information about our faith which we hope will answer some, if not all, of your questions.
Visit the Christianity website at : www.christianity.org.uk
There you will find all About Jesus.
Please also remember that you will be most welcome to attend any of the six churches in the Stantonbury Ecumenical Partnership. Service details for the churches can also be found on this site.