Christ Church, Stantonbury congregation members are on a mission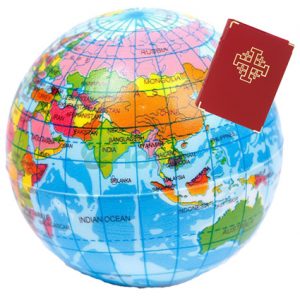 – to see how far they can spread the Gospel before October 1.
The project is called Gospels around the World and each member of the congregation has been given a copy of John's Gospel, with the challenge to see how far we can get our Gospels to travel before Harvest Sunday.
Minister, the Rev David Lewis said: "People are encouraged to take their Gospels with them wherever they go, and to take photos with their Gospel. There will be prizes for the Gospel which has travelled the farthest, for the most interesting photo taken with the Gospel, and for the most unusual place that the Gospel has visited.
"We are going to post photos on our Facebook page, and read out postcards in church that have been received from the Gospels. We've also suggested that people could give their Gospel to a friend or neighbour who is going on holiday, and ask them to take a photo or send a postcard from the Gospel.
"I've told the congregation not to worry if they give their Gospel away, we will always give them another one," added David.