Hope for creation is the theme of this year's annual Tree Cathedral service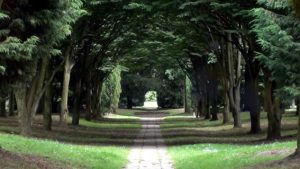 to be held at Newlands near Willen Lake on Sunday August 20 at 6pm.
The service entitled 'In Him all things hold together' is being led by members of Cross and Stable Church, Downs Barn.
All are welcome to the service which, it is promised, will go ahead come rain or shine. All are welcome – those attending are advised to bring their own chair, rug and umbrella.
Parking is available in the public car park off Livingstone Drive, Newlands off the V10 Brickhill Street near Gullivers Land – cost is 80p an hour.