Stantonbury Ecumenical Partnership is launching its first venture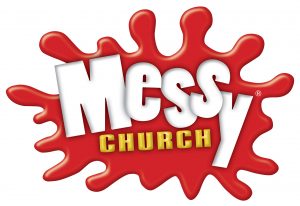 into the popular Messy Church project in September.
A Messy Church on a harvest theme will be staged at Cross and Stable Church, Downs Barn, on Saturday September 30 from 3.30-5pm.
The aim of Messy Church is to attract those who would not normally attend a traditional church service with gatherings in less formal surroundings. They are particularly suited to families and those from all round the Partnership will be welcome.
The meetings tend to focus on games and crafts but also include a time of worship. In many parts of the country they have met with great success over the past few years, forming part of outreach programmes.
Although Cross and Stable is the venue for the initial Messy Church it would be great to have other churches in the Partnership involved in welcoming people and running crafts and games.
Ahead of the September 30 date a planning meeting will be held on Monday September 4 at 7.30pm at Cross and Stable Church in the vestry – entering by the door at the side of the church which is in Saddlers Place.
If can't make the meeting but can be present on the day, no problem. However it would be helpful to let the team know by September if you can be part of the team.
For more information or to volunteer, contact Chena Nuttall on 01908 804913 or email: cnuttallx2@aol.com or Andy Jowitt on 01908 320850, email jowitts@btinternet.com