A new course to develop lay leadership called Leading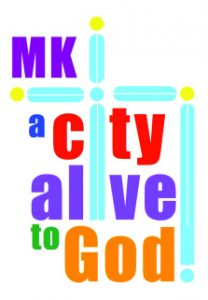 For A Change is to begin in Milton Keynes in January.
The object of the programme is to equip and empower people as Christians to bring about positive change including new missional projects within the church.
The course adopts a community organising model developed by Citizens:MK within a Christian framework by which Christian beliefs, values and purposes are expressed and become drivers for change.
The course has two distinct phases: a teaching phase which takes place at the beginning of the course and an action phase which follows during which participants will take on a Change Project. This latter phase will be supported by regular action learning sets.
The Teaching Course beginning with an all day session on Saturday January 14 will be led by John Robertson and Tim Norwood with Action Learning Sets in the charge of Tom Bulman, Katharine Crowsley and Phil Wason
The cost is £80 and there are 15 places available for the programme. Venues for the course have yet to be decided. For more details download the leaflet here.