St James Church in New Bradwell is staging a coffee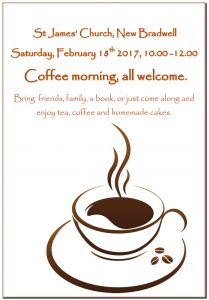 morning for all at the church on Saturday February 18 from 10am to 12 noon.
You're invited to bring friends, books or just go along to enjoy tea, coffee and homemade cakes.
The church is in St James Street, New Bradwell, postcode MK13 5LG.
Down,oad the poster for the coffee morning.