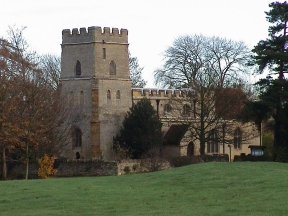 We at St Andrew's believe that God has spoken to us in Jesus and still speaks to us and that everyone is on a journey of understanding, finding answers through prayer and an open approach to the Bible.
People who have started their Christian life in different denominations have found that St Andrew's is a place where these traditions are valued and enjoy being in a supportive and friendly community, which ranges from the very young through to those in their 90's.
St Andrew's has a strong musical tradition which finds expression in worship and occasional concerts. There is a church orchestra which welcomes juniors, a children's choir which meets on Wednesday evenings and an adult choir which meets to rehearse for special occasions such as Easter and Christmas.
Young families are particularly welcome and there is a well resourced activities area where babies and young children can play in full view of parents and be involved as much as possible in services.
Services
10:00am – Open Door – an informal Family Service
2nd, 4th and 5th Sunday of each month
10:00am – Holy Communion
10:00am – Baptisms, followed by Holy Communion at 11:15am
Refreshments are available after Sunday morning services. Stay and enjoy good coffee and a chat.
1st Wednesday of each month
10:00am – Holy Communion after which the church remains open until 12.30pm for discussion groups, coffee and to welcome visitors.
Contact Details
Minister: The Rev Chuks Iwuagwu.
Tel: 01908 608672
or use the contact form below.
You can find St Andrew's Church, Great Linford here: