St James' Church community warmly welcomes EVERYONE to journey with them as they live out their calling as followers of Jesus, in the love of God and the power of the Holy Spirit.
We are an inclusive, open minded community.
We endeavour to grow in faith through worship, prayer and study.
We live out our faith with an awareness of the local and global community, seeking justice and peace for all.
We are partners with other Churches in the Stantonbury area and enjoy worship in the Anglican, Methodist, Baptist and United Reform Church traditions.
We are all on our own special life journey. At St James' we believe that growing closer to God is the one ingredient that will enrich our lives, no matter where we are.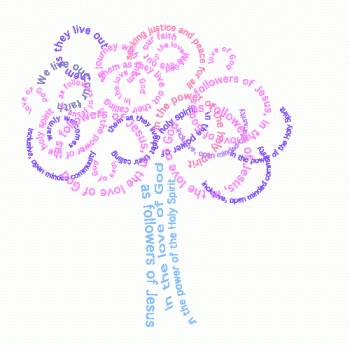 Our Church family is made up of all ages from babies to great, great grandparents! We enjoy being involved with the community, from the summer Carnival to Silver Band Concerts.
We hope you will visit our website and looking at the list of activites you will find something that will interest and attract you to come, discover and share.
For up to date information on our services and activities, visit our Church Diary
Contact Details
Rev Paul Smith,
St James' Church
Church Street
New Bradwell
Milton Keynes
MK13 5LG
Minister
Revd Paul Smith – Tel: (01908) 606689.
You can find St James' Church here: